Unlike plumbers, companies who provide residential roto service specialize in clogged drains, drain cleaning and septic system cleaning, pumping and maintenance. The Crane Company located in Syracuse, NY are experts at inspecting sewer lines as well and can provide mainline and drain cleaning outside the home.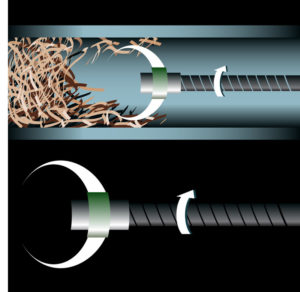 Crane Company professionals come equipped to a home with specialized tools and equipment as well as specific training and expertise to unclog kitchen and bathroom drains as well as survey a home's septic system or connection to a municipal sewer line. Technicians can scope out clogs throughout a home's entire drainage system with specialized cameras to ensure that all clogs are located and cleared.
Once problems are resolved, Crane Company can suggest and help implement a regular septic pumping maintenance program to minimize problems and service calls in the future. Technicians can also provide products and cleaners to help maintain open drains in between regular inspections and cleanings.
Crane Company promises prompt, high quality roto services completed with respect to the customer's schedule and affordable rates. Our staff is honest and friendly and prepared to provide excellent customer service to our residential roto customers.
Residential roto service is Crane Company's specialty. Call us today for an appointment or more information.