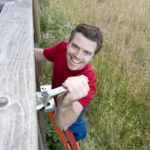 What if you could call your neighborhood plumber to reattach that pesky piece of siding that fell off in last year's windstorm?
Now you can!
The Crane Company can offer a full service handyman along with all of our other incredible services.
With just 1 call you can have all of your repairs done, saving time out of your already busy schedule.
We can accommodate the residential customer all the way up to the larger commercial businesses and retail/shopping centers!